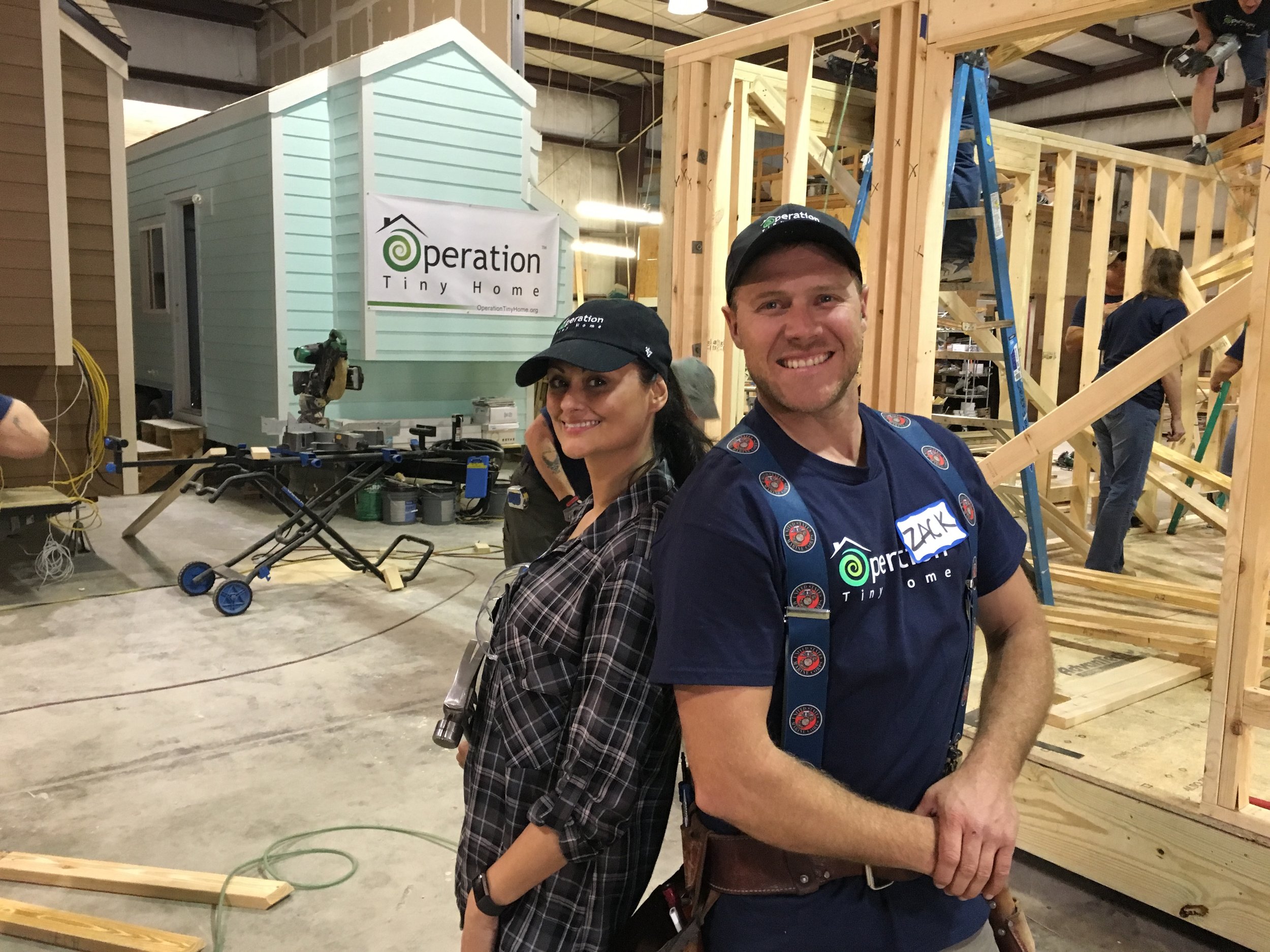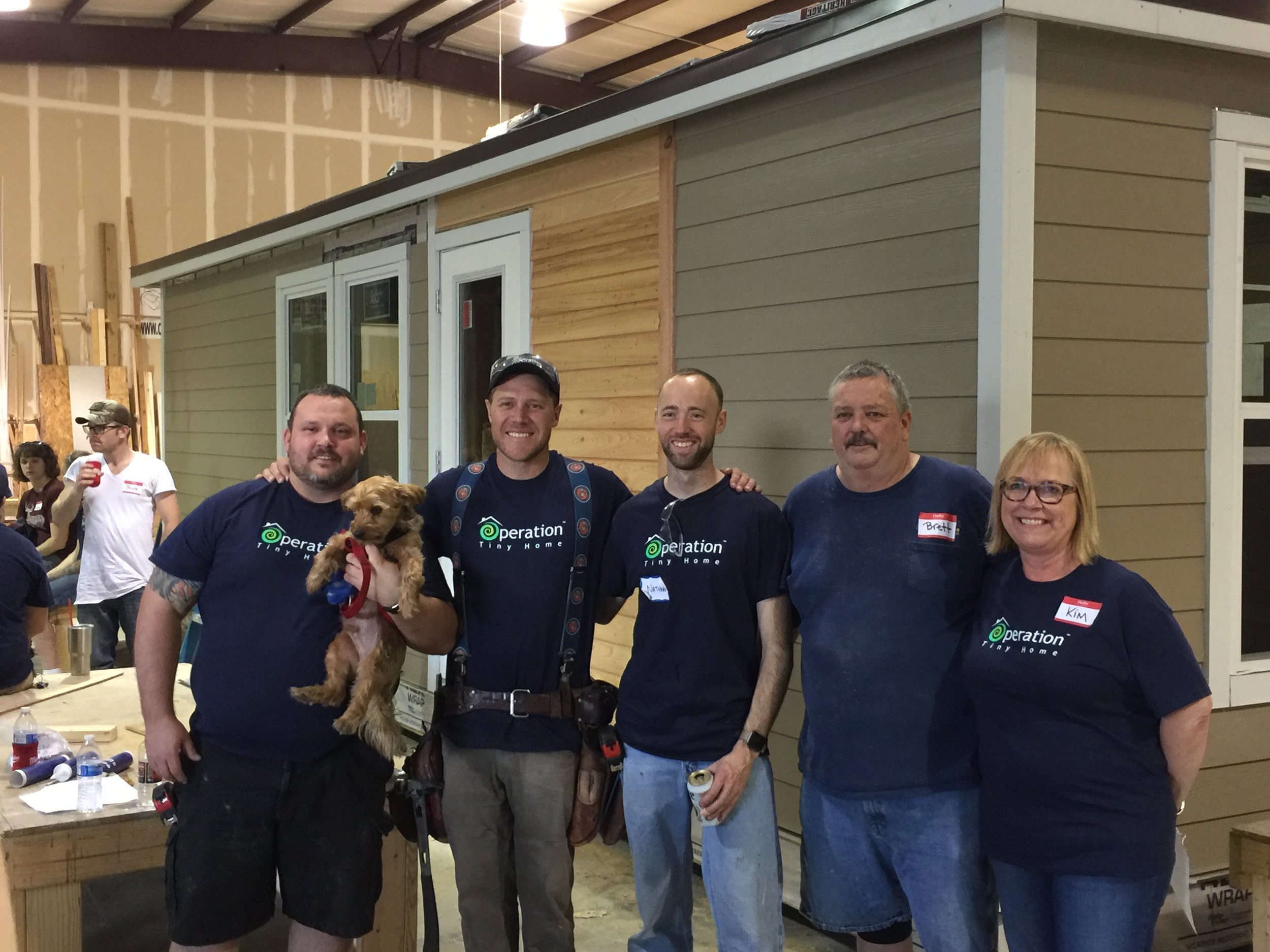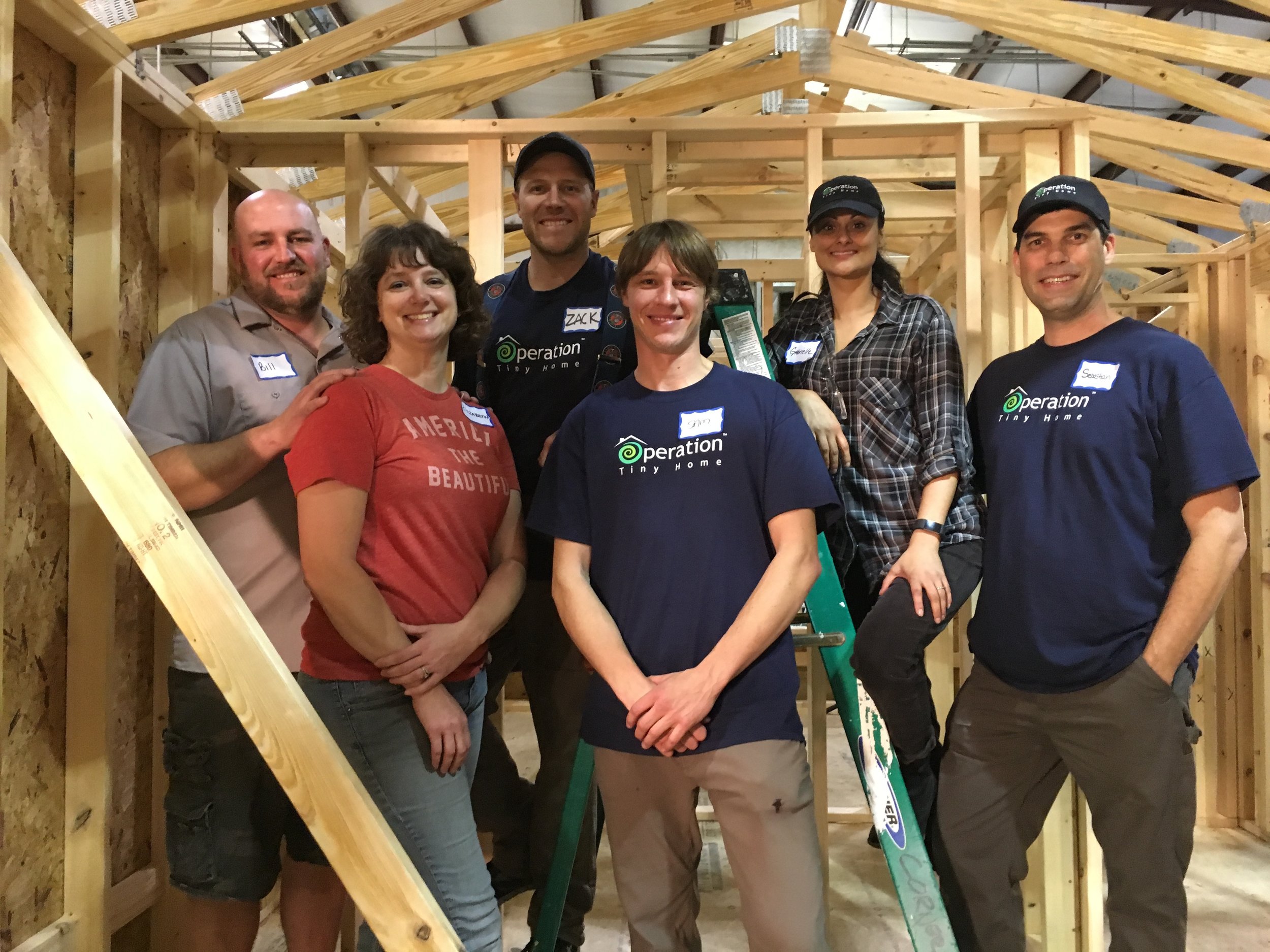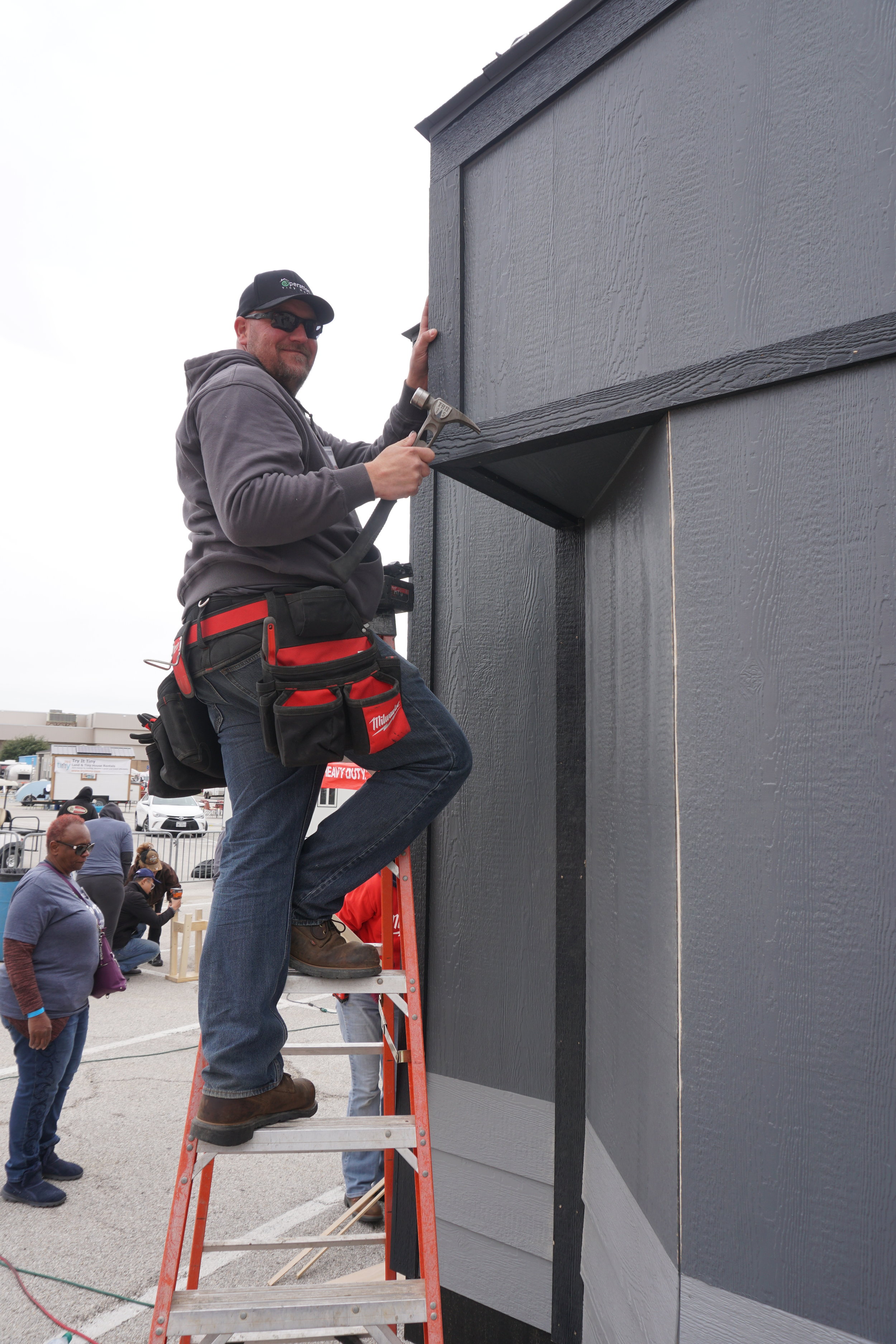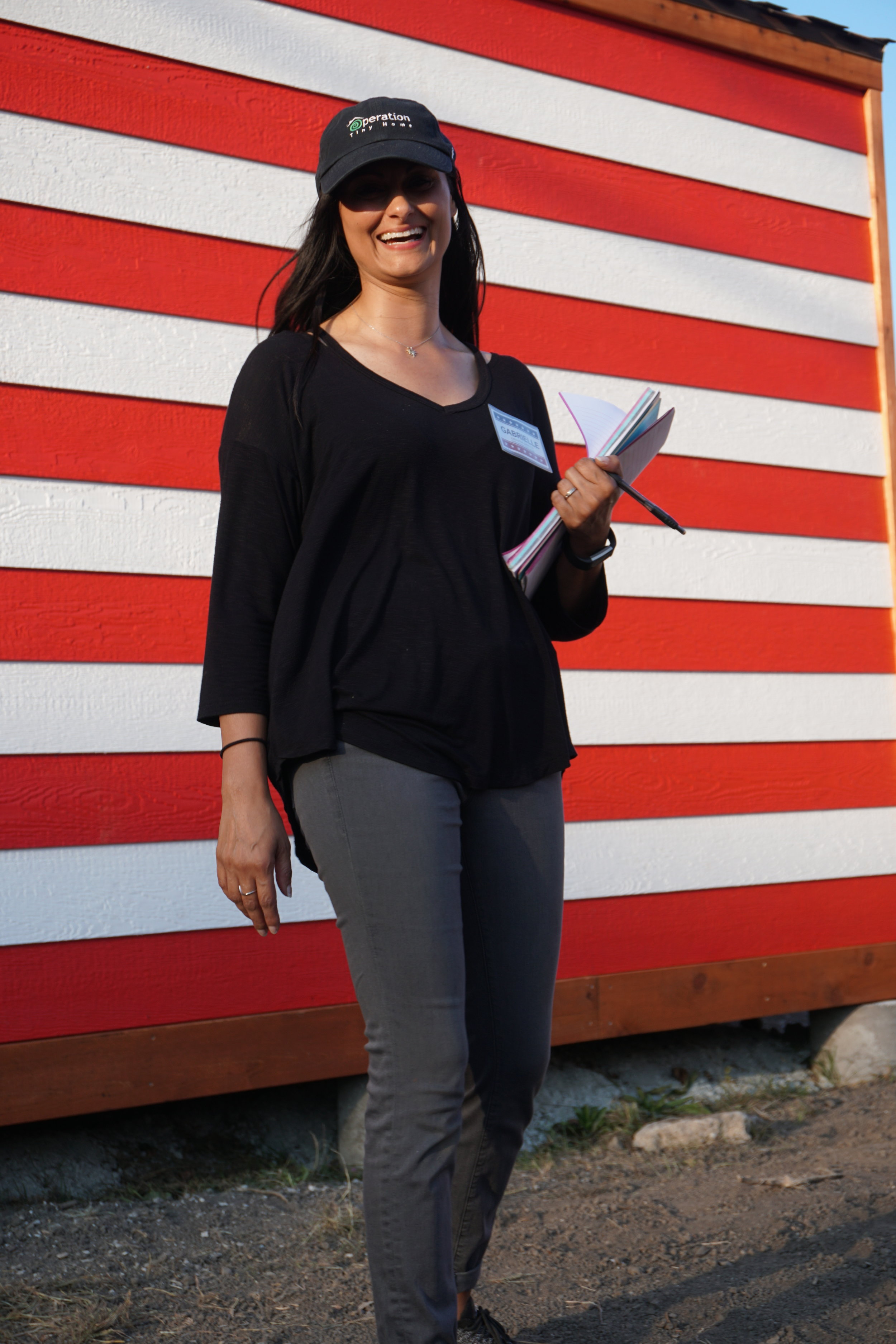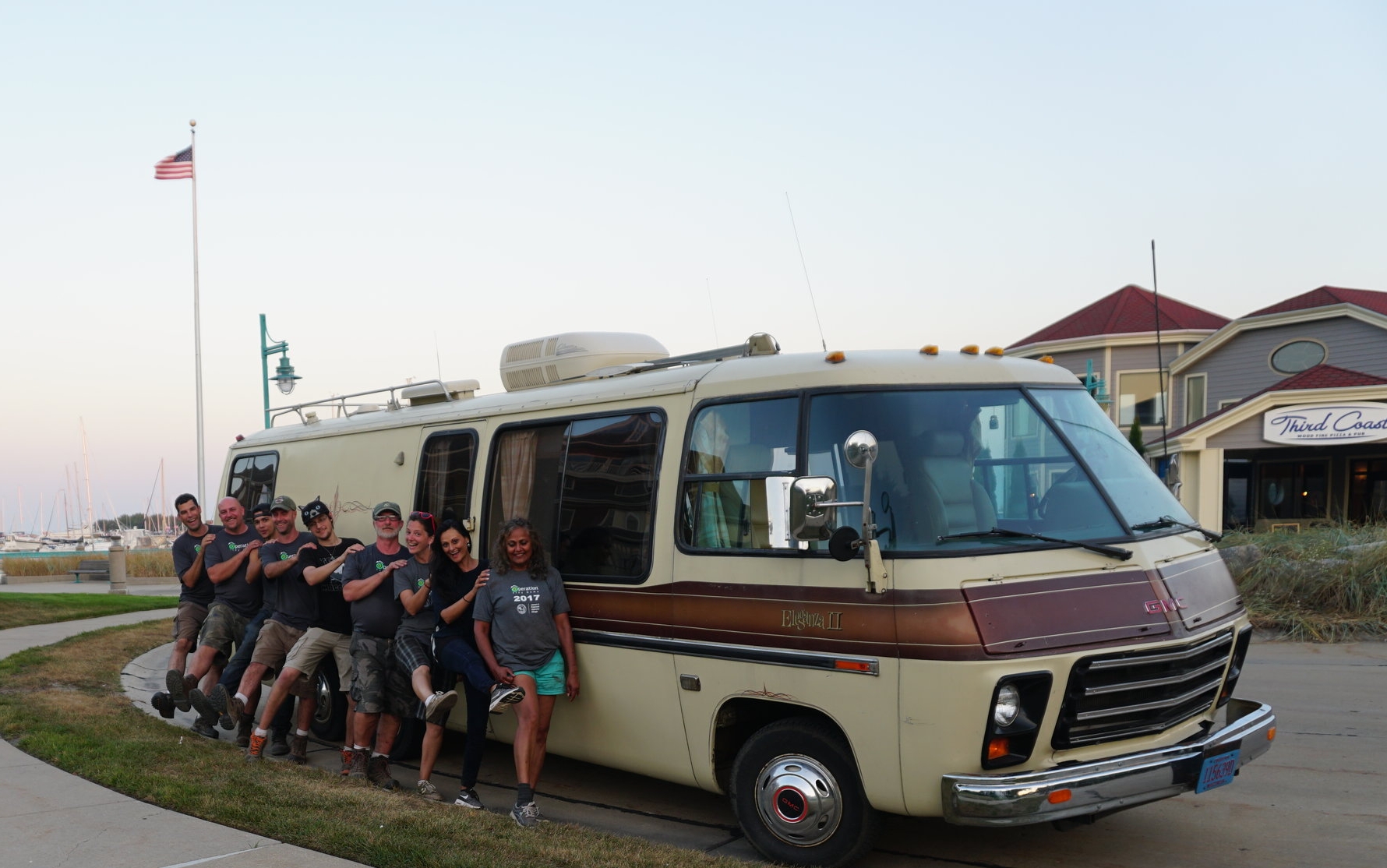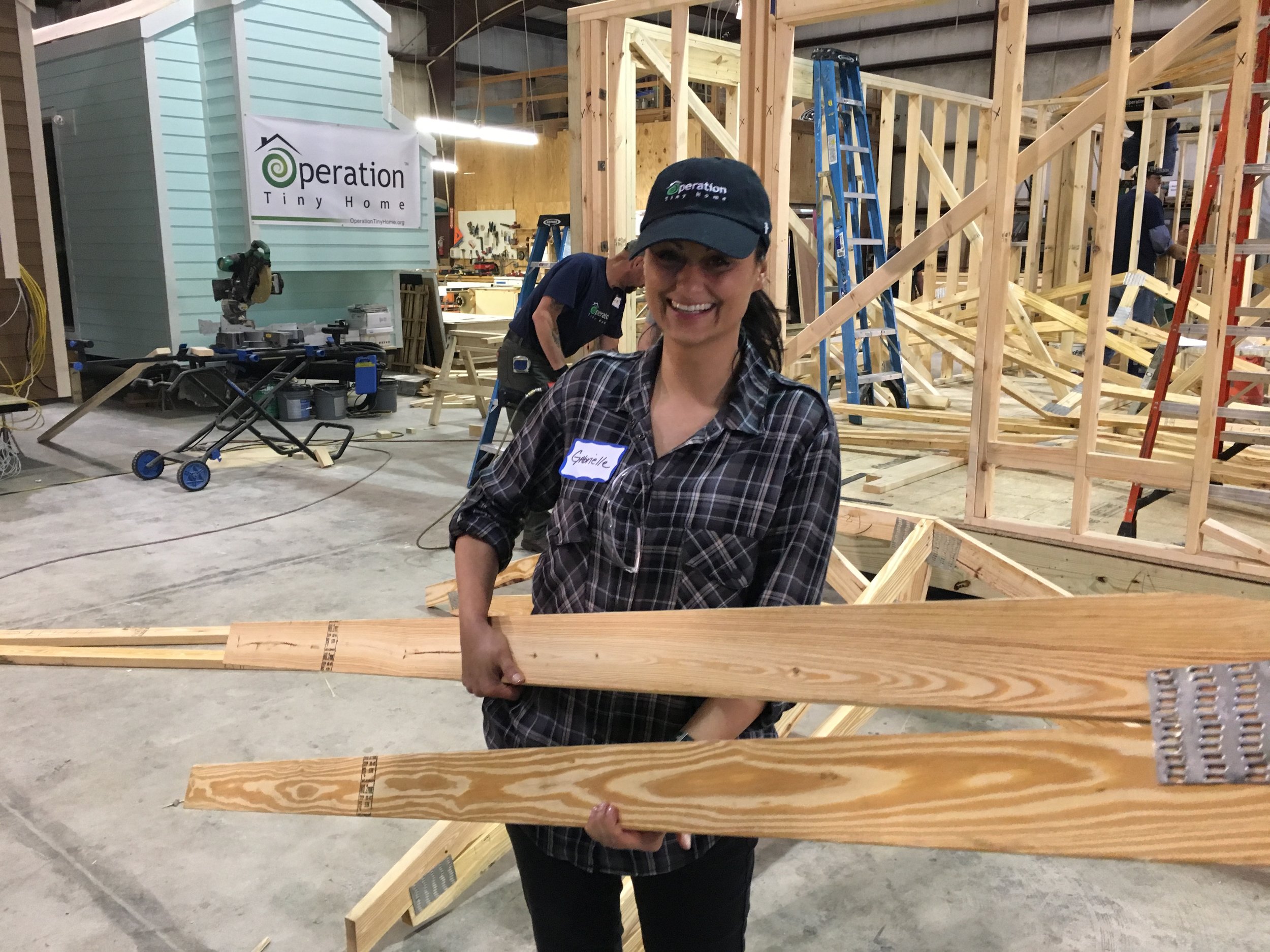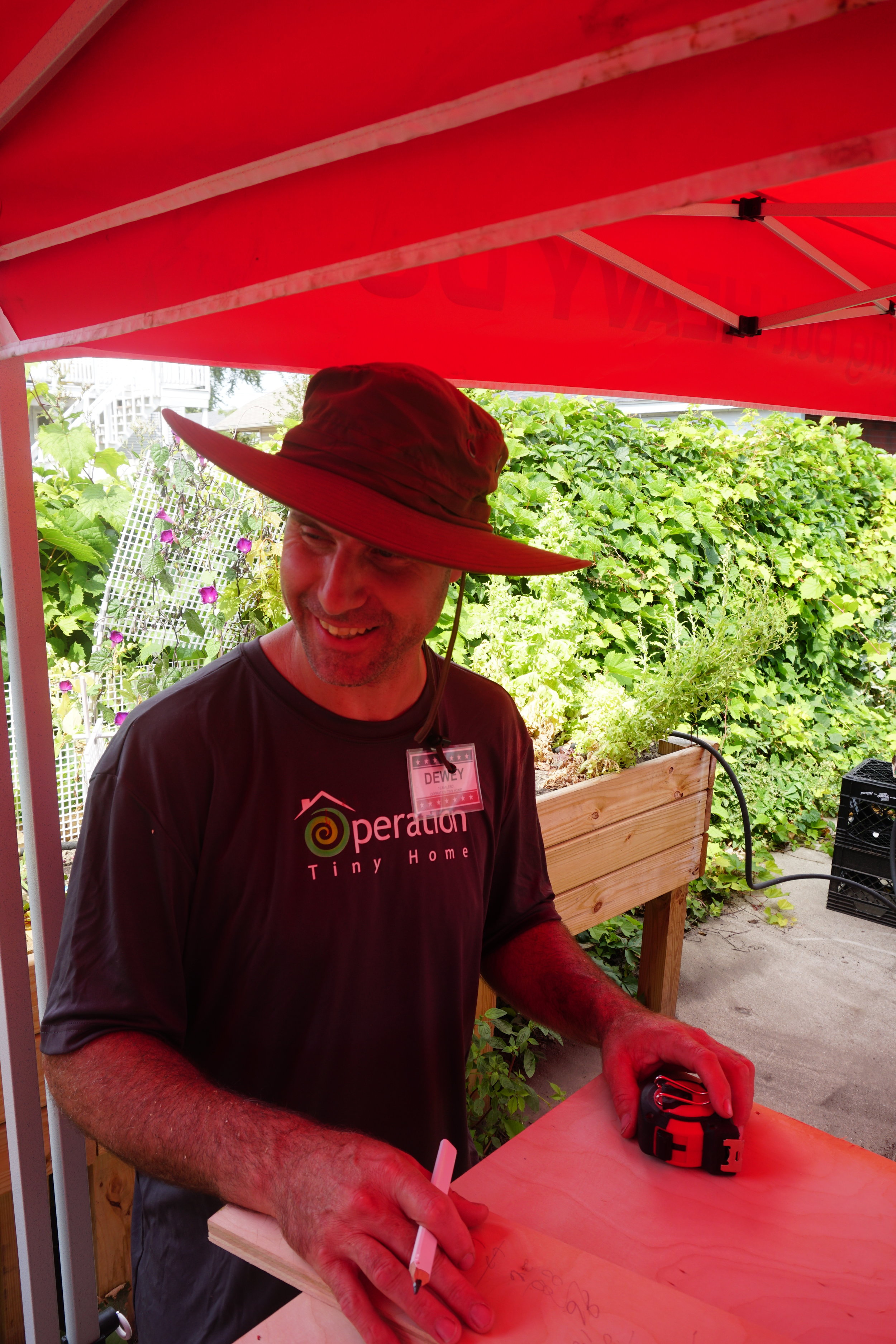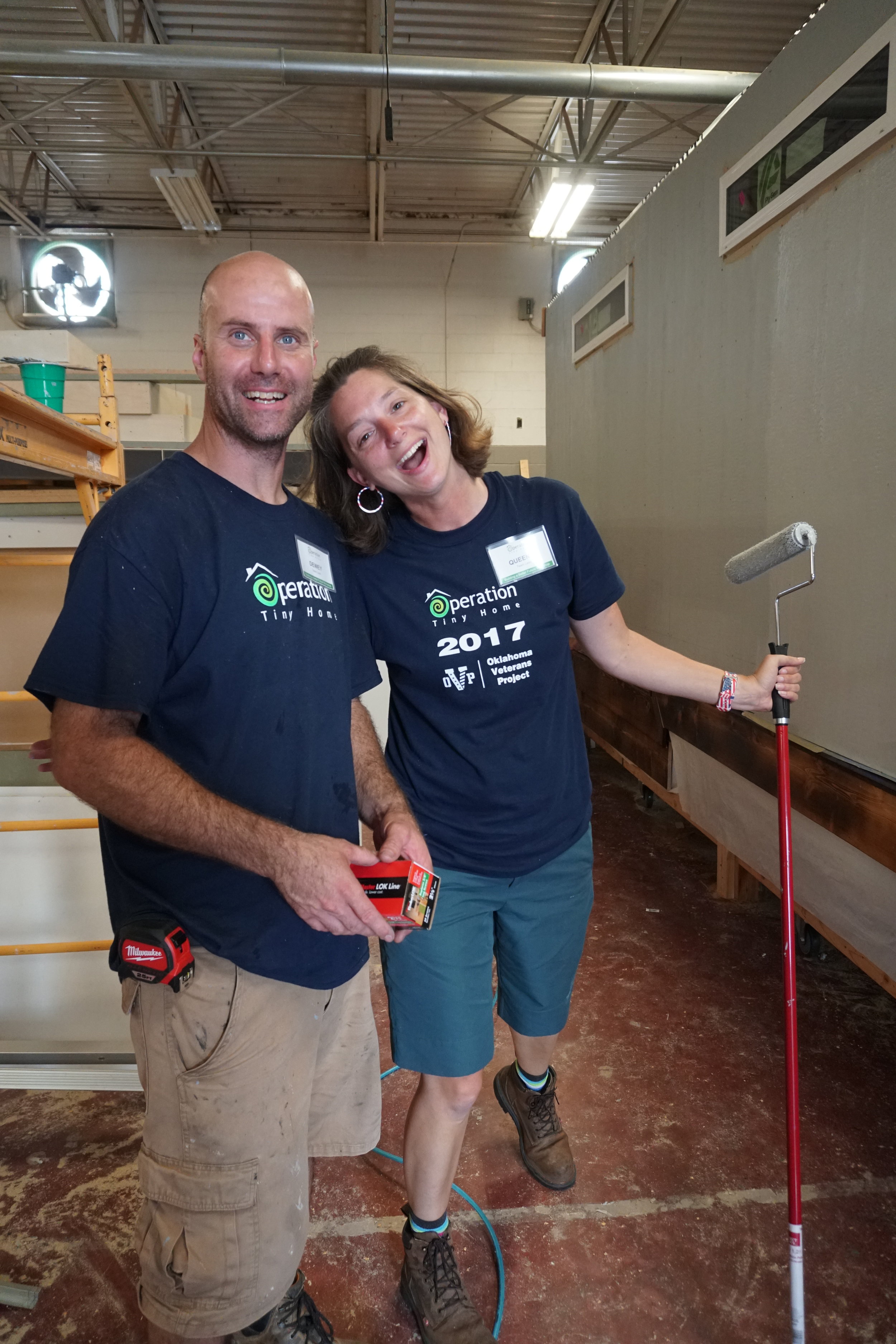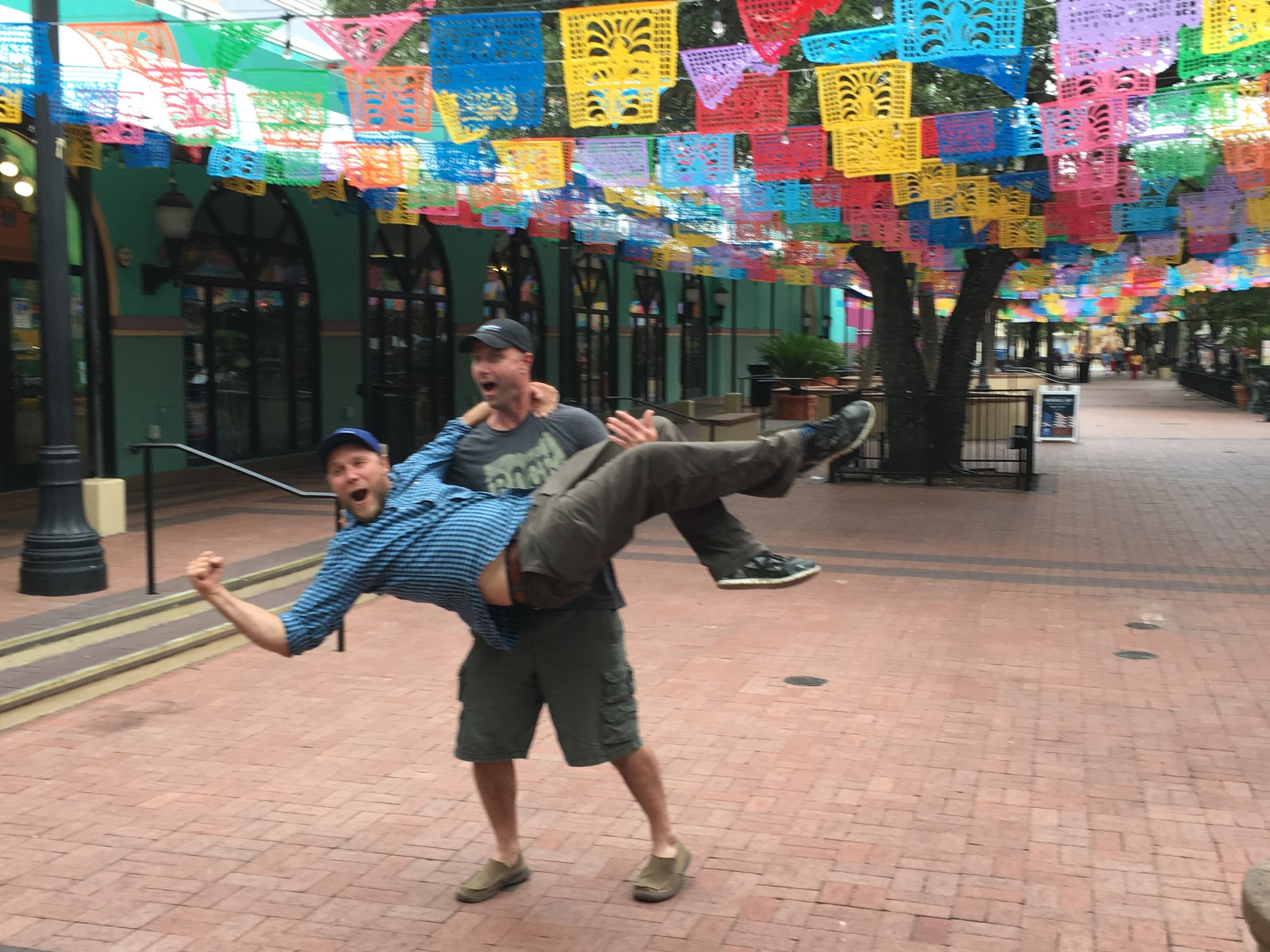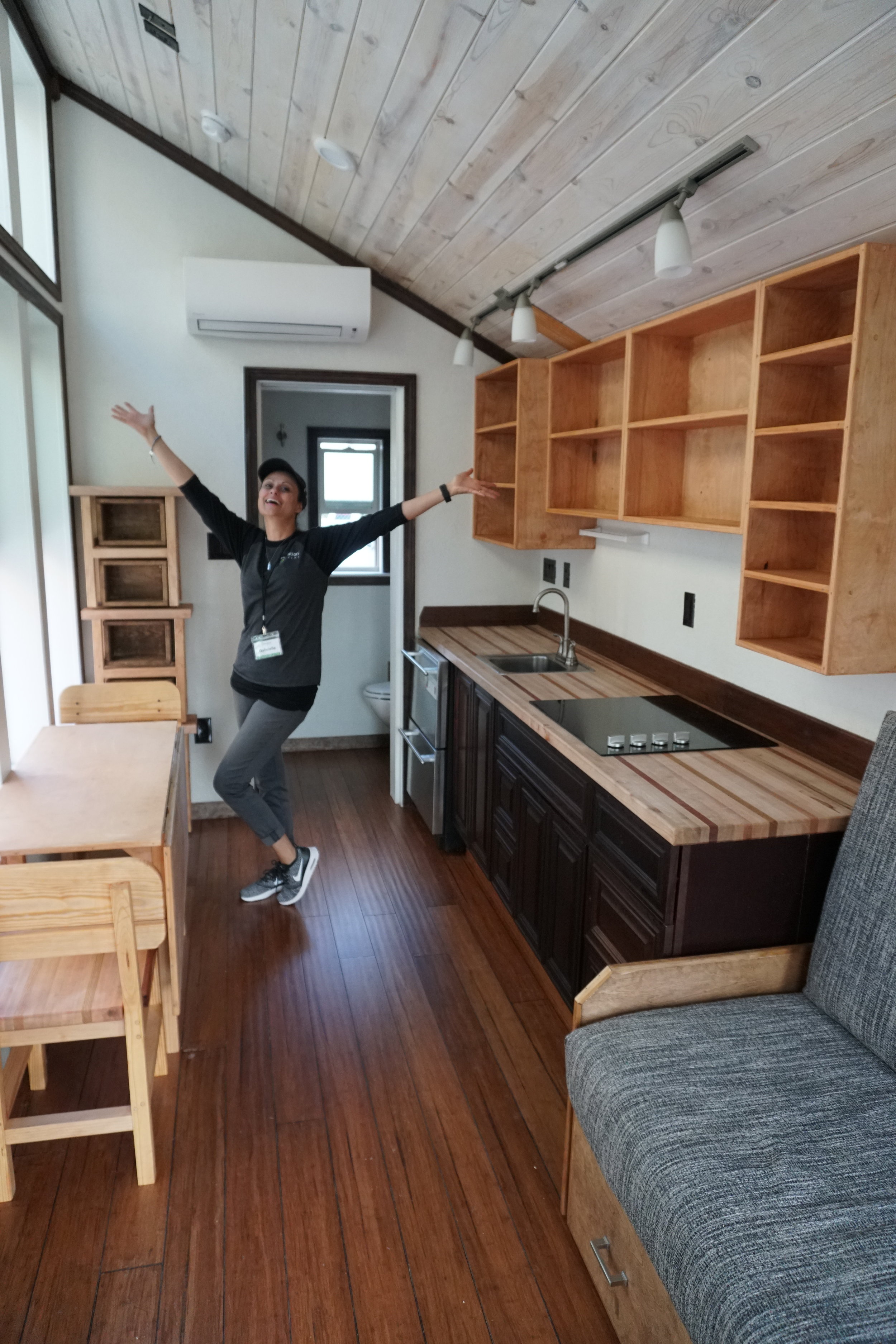 K. Gabrielle Rapport
Gabrielle Rapport is the Founder and Executive Director of Operation Tiny Home. Operation Tiny Home is a national nonprofit that was founded in 2014 to assist people struggling with severe housing instability to maintain a life with dignity through custom, high-quality tiny housing solutions and empowerment training programs.
As an experienced social entrepreneur, Gabrielle enjoys nothing more than collaborating with like-minded people that share her vision of purpose-driven, impact-focused ventures that empower individuals and enable thriving, sustainable communities.
Most recently she serves as Chairman and Executive Director of Operation Tiny Home and was a member of the founding team at Pixetell, Inc., a communication software company. As a serial entrepreneur, Gabrielle is also co-founder of Sebelle Properties, LLC, a property management company and was the co-founder of a New York-based manufacturing company specializing in closet accessories. Working with the Trace Foundation, a non-profit based out of New York City, Gabrielle helped launch a unique income generating initiative combining rural development and education initiatives to preserve the culture and support the economic and social development of nomadic Tibetans in China.
Gabrielle received a Bachelor of Science in International Trade and Marketing from the State University of New York and is an active member of the Social Enterprise Alliance. Gabrielle has served as Co-Chairman of the Board of Directors for the Global Press Institute, an international non-profit based in San Francisco with News Desks in 23 countries around the globe and enjoys working as a volunteer mentor to at-risk high school students through ASPIRE.
Gabrielle lives on 10 acres in Grass Valley, CA with her husband. When not actively working on a home renovation project or building a social enterprise, Gabrielle can often be found hugging organic farmers at her local market, practicing yoga, reading a book or journaling with her adored German Shepherd at her feet.
Zack Giffin, Board Member and National Spokesperson
Zack Giffin stars as co-host of FYI's TV series Tiny House Nation. He is also board member and national spokesperson for Operation Tiny Home, a professional skier, public speaker, and contractor. He has so much love for tiny homes that he built a mobile tiny ski house for himself, and has lived in it full-time for years. Each winter Zack moves his tiny home to powdery slopes across the country. He has traveled more than 20 thousand miles with his tiny home and has introduced thousands of people along the way to the wonders of this lifestyle.
He is a wealth of information about living tiny and brings his insight and expertise in carpentry to each build. Zack manages each project and build crew and his innovative tricks of the tiny trade always wow. Zack designs a special build project for each home that is tailored to the homeowner's needs, and his creations are not only super space saving inventions, they're works of art.
Zack works tirelessly to advocate for the benefits of tiny house living as a powerful and affordable solution to self-sufficiency, self-reliance, and personal freedom. Learn more at ZackGiffin.com
Learn more at ZackGiffin.com
Susan Mahabir, Treasurer & CFO
As a founding team member, Susan is Treasurer and CFO of Operation Tiny Home. She has over 20 years of experience in financial management, operational processes and human resource administration. She also brings to the team her entrepreneurial experience in business development and management as the co-founder of Cherry Valley Vending and Cherry Valley Recording Studios.
Elizabeth Malzewski, Board Secretary and Program Committee Chair
Elizabeth brings over 10 years of experience in project management, event planning, process improvement and leadership to the OTH team. Elizabeth spends most of her free time between volunteering and managing her personal hobby farm.